Discover our portfolio of extraordinary projects that ignite imagination and inspire.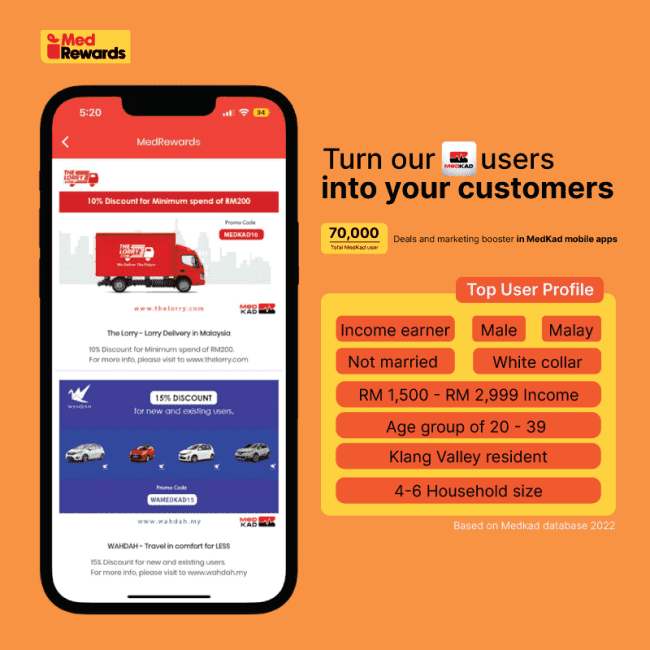 Branding design | Technology Operator
MedRewards is a feature that provides attractive in-app promotions and deals for our users. With MedRewards, our users can now enjoy exclusive discounts and cashback offers when they use Medkad.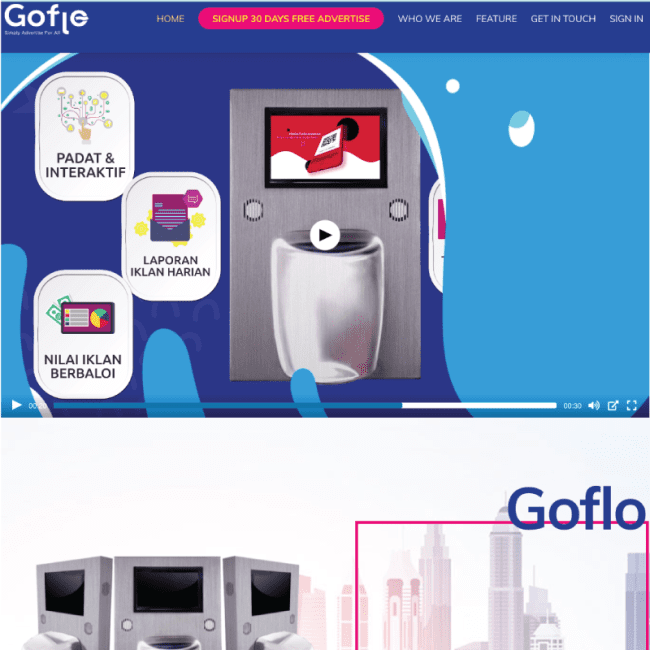 Audio Visual Production | 2D Animation
GoFlo | Captive Audience Advertising
Combining our expertise in audio-visual production and 2D animation, we have crafted a visually stunning and engaging video that showcases the unique features and benefits of GoFlush. From concept development to storyboard creation and animation, our team has poured their creativity and technical skills into every frame. The result is a promotional video that captivates audiences, communicates the brand's message effectively, and leaves a lasting impression. With GoFlush, we have demonstrated our ability to create compelling visuals that elevate advertising campaigns to new heights.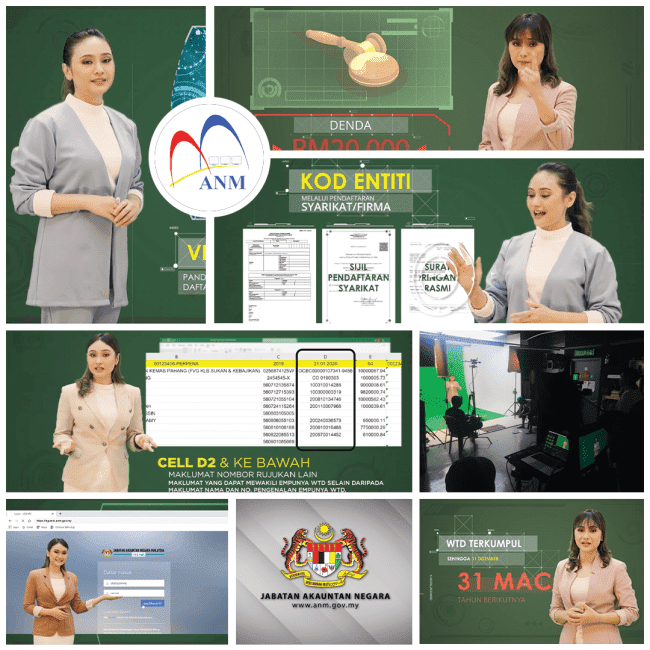 Audio Visual Production
'Wang Tak Dituntut' Tutorial Video
Medads Media takes immense pride in being part of the prestigious project, 'Wang Tak Dituntut Tutorial Video,' commissioned by the Malaysian government (Jabatan Akauntan Negara Malaysia) under the e-Perolehan tender system. Our team has played a pivotal role in the entire video production process, beginning with the tender submission to secure this significant project. We have actively engaged in creative briefing meetings with government officials, ensuring a thorough understanding of their vision and requirements. From pre-production, where we meticulously planned and organized every aspect of the video, to the production phase, where we brought the concept to life with utmost professionalism, and finally, the post-production stage, where we fine-tuned the material to perfection. With our seamless execution, we have successfully delivered the completed tutorial video, meeting the highest standards of quality and surpassing the expectations of our esteemed client. This project showcases our expertise in tender management and comprehensive video production, highlighting our commitment to delivering exceptional results for government initiatives.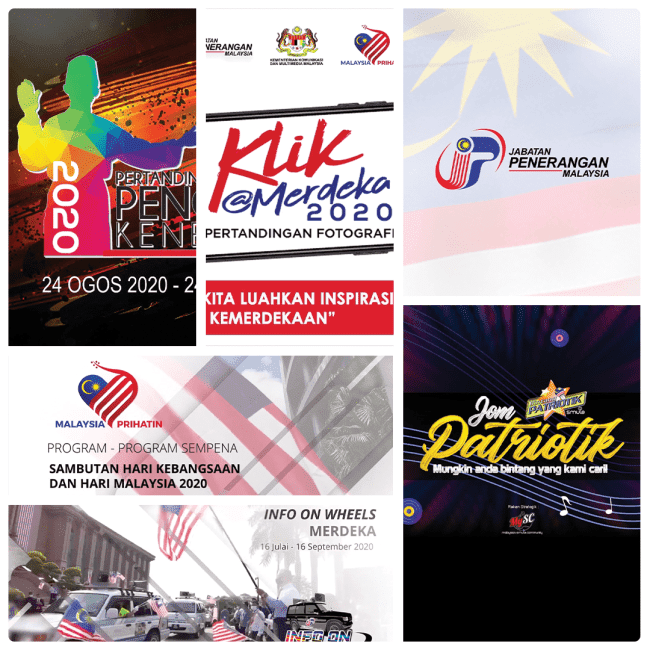 Audio Visual Production | Motion Graphic
National Day Promo Video | JAPEN
Our team's involvement in every stage of the production process has been crucial, starting with the tender submission that secured this significant opportunity. We have actively participated in creative briefing meetings with government officials, ensuring a deep understanding of their vision and requirements. From meticulous pre-production planning to the professional execution of the production phase, and the meticulous post-production process, we have poured our expertise into every detail. The result is a captivating promo video that proudly represents the spirit of patriotism and national pride. This remarkable achievement has been recognized by its official broadcast on RTM channel and other government platforms. Medads Media is honored to have contributed to this important celebration, highlighting our commitment to excellence and our ability to deliver exceptional results for esteemed government initiatives.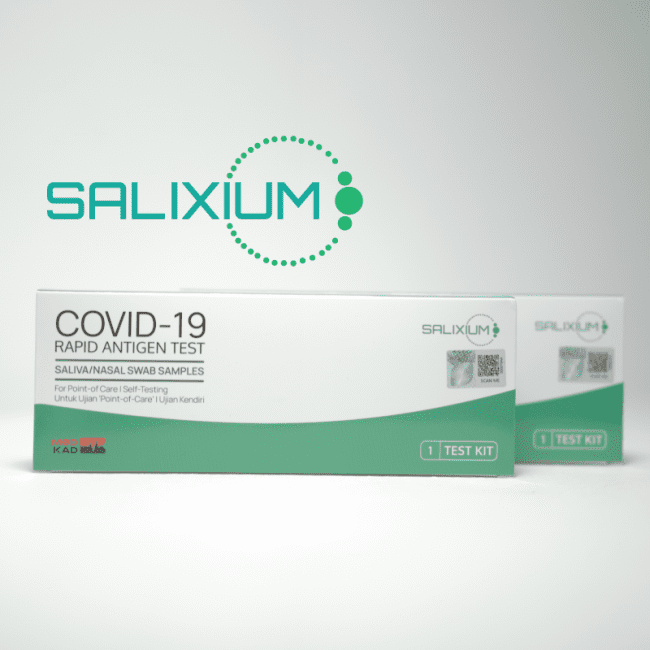 Branding, packaging & marketing design | social media
Our team at Medads Media has played a vital role in the successful launch of Salixium, a revolutionary Covid-19 Rapid Test Kit. From branding to packaging and marketing design, we have meticulously crafted a captivating visual identity that conveys the importance of this innovative testing solution. Our expertise extends beyond design, as we have also strategized and executed impactful social media campaigns to create awareness and reach a wider audience. With Salixium, we have combined our creative prowess with our commitment to public health, making a meaningful contribution in the fight against Covid-19.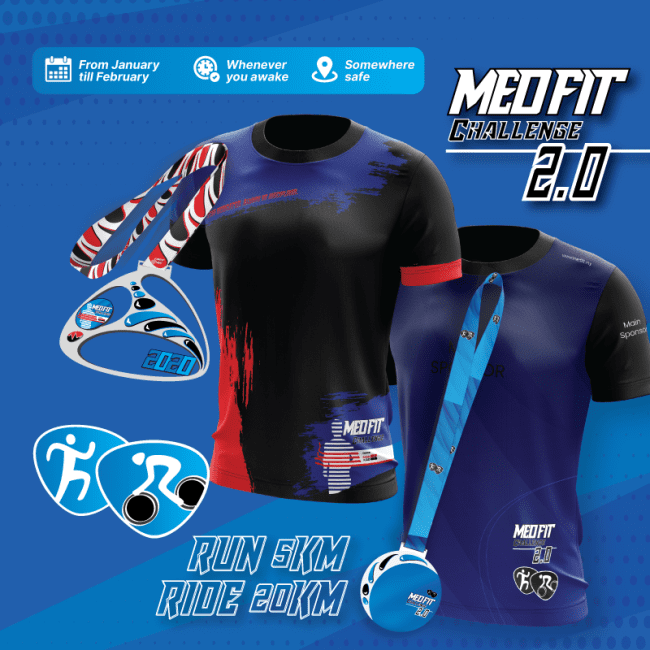 Branding | Marketing | Audio Visual Production | 2D Animation
Our creative team worked tirelessly to ensure that every aspect of the event was perfectly tailored to meet the needs and expectations of participants and organizers alike. From the initial stages of conceptualizing the event branding and logo, to developing engaging promotional videos that showcased the event's unique features and benefits, we put in the hours to make sure that our output not only looked great but was also informative and inspiring.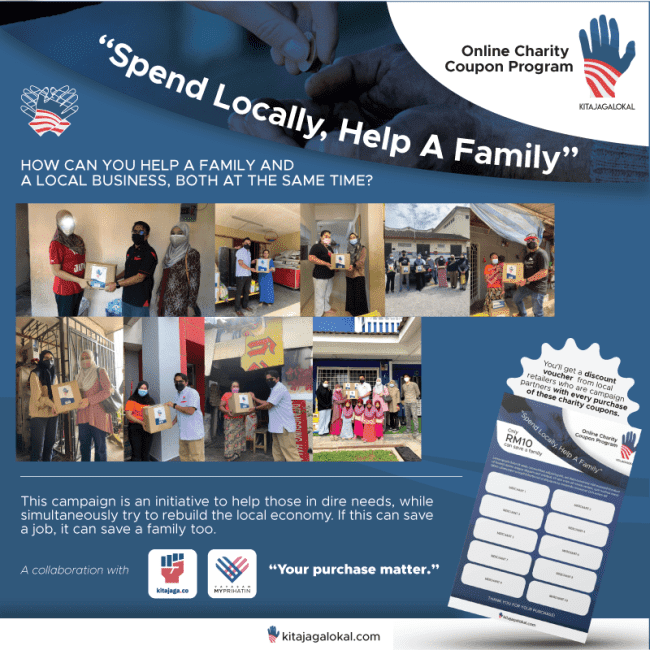 branding | landing page | organizer
It is our duty to ensure that we make a meaningful impact on the lives of those who are struggling during these unprecedented times. In order to do so, we have begun our fundraising campaign through our website which provides a safe and convenient way for the public to contribute to our noble cause. With the funds raised, we will then purchase essential items which will be distributed to those in need. We believe that our efforts will go a long way in supporting individuals and families who have raised the white flag on kitajaga.co's website. This impactful initiative is just one of the many ways we hope to help those who have been impacted by this pandemic.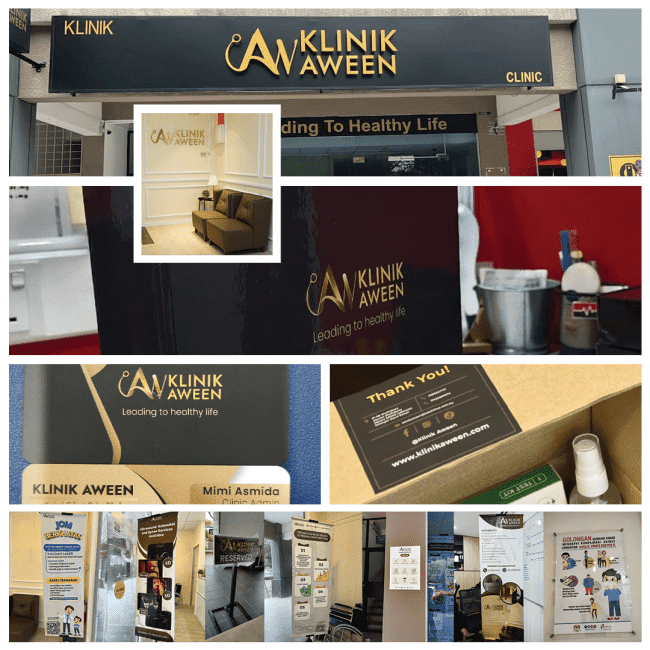 Branding, packaging and marketing Design | Web Development
Klinik Aween | General Practitioner
Our multi-talented team has been instrumental in creating a cohesive and impactful identity for Klinik Aween through our expertise in branding, packaging, and marketing design. From designing a distinctive logo that reflects the clinic's values to crafting eye-catching medicine envelopes and marketing materials, we have ensured that Klinik Aween stands out in the healthcare industry. Additionally, our web development services have resulted in a user-friendly and visually appealing website that effectively showcases the clinic's services and facilitates seamless patient interaction. With our comprehensive approach, Klinik Aween has gained a reputable and professional image, attracting and serving patients with utmost care and excellence.
Branding & marketing design | Audio Visual Production
Medicart Pharmacy | Pharmaceutical
Our talented team has played a pivotal role in shaping the identity of Medicart Pharmacy through logo design, marketing material creation, and captivating signboard design and construction. To celebrate the launch of Medicart Pharmacy, we have also produced an engaging event coverage video that highlights the essence of the brand and captures the excitement of the occasion. With our expertise in branding, marketing design, and audio-visual production, we have successfully positioned Medicart Pharmacy as a trusted and customer-centric pharmacy.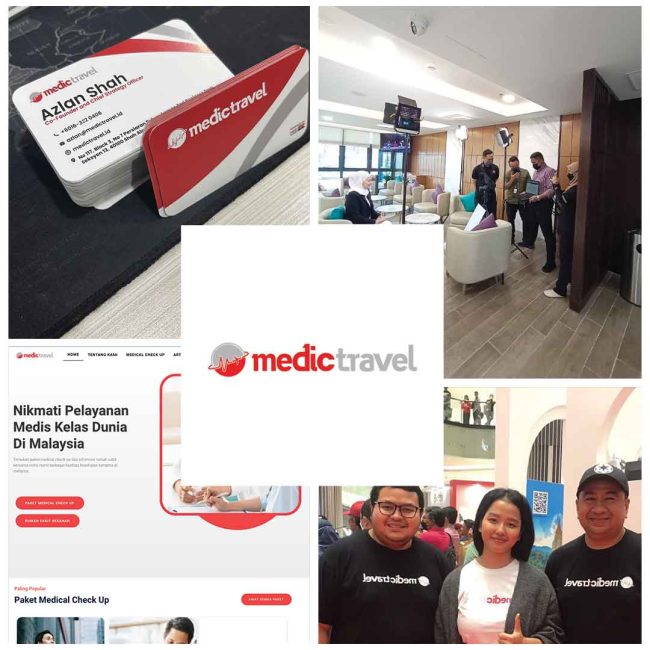 Branding & Marketing Design | Audio Visual Prodcution | Web Development
Medic Travel Indonesia | Health Tourism
Our diverse team has contributed their expertise in branding and marketing design, web development, and audio-visual production to create a comprehensive solution. Starting with the creation of a captivating logo that embodies the essence of Medic Travel Indonesia, we have ensured a strong brand presence. Our marketing material design has effectively communicated the unique benefits of medical tourism in Indonesia. Leveraging our web development skills, we have built a user-friendly and informative website that showcases the wide range of medical services available. Additionally, through our partnership with renowned hospitals, we have produced an engaging promotional video tailored specifically for the Indonesian market. With our collective efforts, Medic Travel Indonesia has gained credibility and visibility, positioning itself as a trusted provider of exceptional healthcare experiences for international patients seeking top-quality medical services in Indonesia.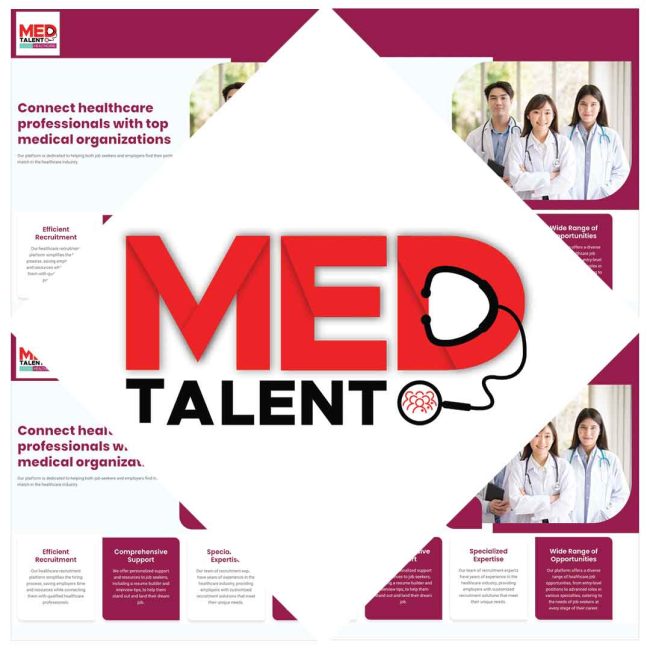 Branding & Marketing Design | Web Development
Medtalent | Talent Recruitment
From designing a captivating logo that embodies professionalism and trust, to crafting compelling marketing materials that resonate with both job seekers and healthcare organizations, we have successfully positioned MedTalent as a go-to resource for top talent acquisition. Our web development expertise has resulted in a user-friendly and visually appealing website that showcases the vast array of job opportunities and provides a seamless experience for both candidates and employers. With our comprehensive branding and web development solutions, MedTalent is poised to connect exceptional healthcare professionals with rewarding career opportunities, ensuring a perfect match between talent and organizations in the dynamic healthcare industry.
Copyright 2023 |  Medads Media Sdn. Bhd.