The Psychology of Creative Design by MedAds Media
In a world buzzing with ideas, there's one truth that stands tall: Design isn't just what it looks like; it's how it works. Welcome to the universe of MedAds Media, where we don't just design; we engineer experiences.
Picture this: You walk into a room, eyes meet a logo, and in that moment, a story unfolds. That's the power of branding. We craft not just logos but brand identities that resonate, that tell your story before you say a word.
Now, let's talk about marketing materials. Flyers, brochures—these aren't just paper. They're a narrative waiting to be unfolded. Our creative wizards at MedAds weave stories into every design, ensuring your message isn't just seen; it's felt.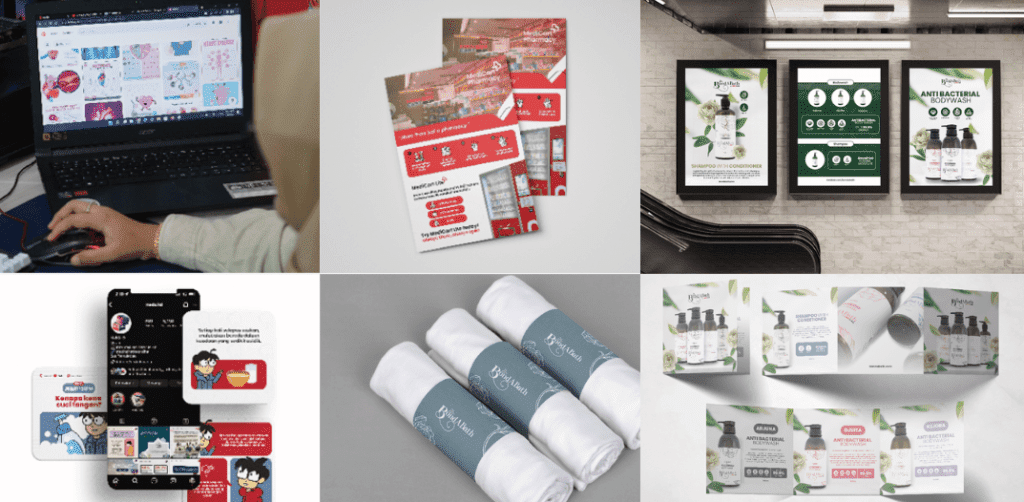 Packaging design is an art. It's the first hello, the virtual handshake between your product and the world. We don't just design packages; we create gateways to experiences.

And displays? They're not just structures; they're the first impression, the grand entrance. From in-store displays to trade shows, we build stages where your brand takes the spotlight.
Now, here's the secret sauce: Psychology. Colors, shapes, and layouts—they aren't arbitrary. They're strategic weapons in the arsenal of persuasion. They tap into emotions, stir connections, and etch memories.

At MedAds Media, we're not just designers; we're architects of emotion, engineers of connection. We understand the psychology behind every pixel, the science behind every shade. Because, my friends, design isn't just about making things pretty; it's about making things work.
So, here's to the power of persuasion, the magic of creative design. Let MedAds Media be your storyteller, your brand's voice in a noisy world. Because in the realm of design, we don't just create; we communicate, captivate, and conquer.
Cheers to the architects of emotion, the dreamers of design, the wizards of wow. Here's to you and the stories we're about to tell.
Stay Innovative.
Copyright 2023 |  Medads Media Sdn. Bhd.